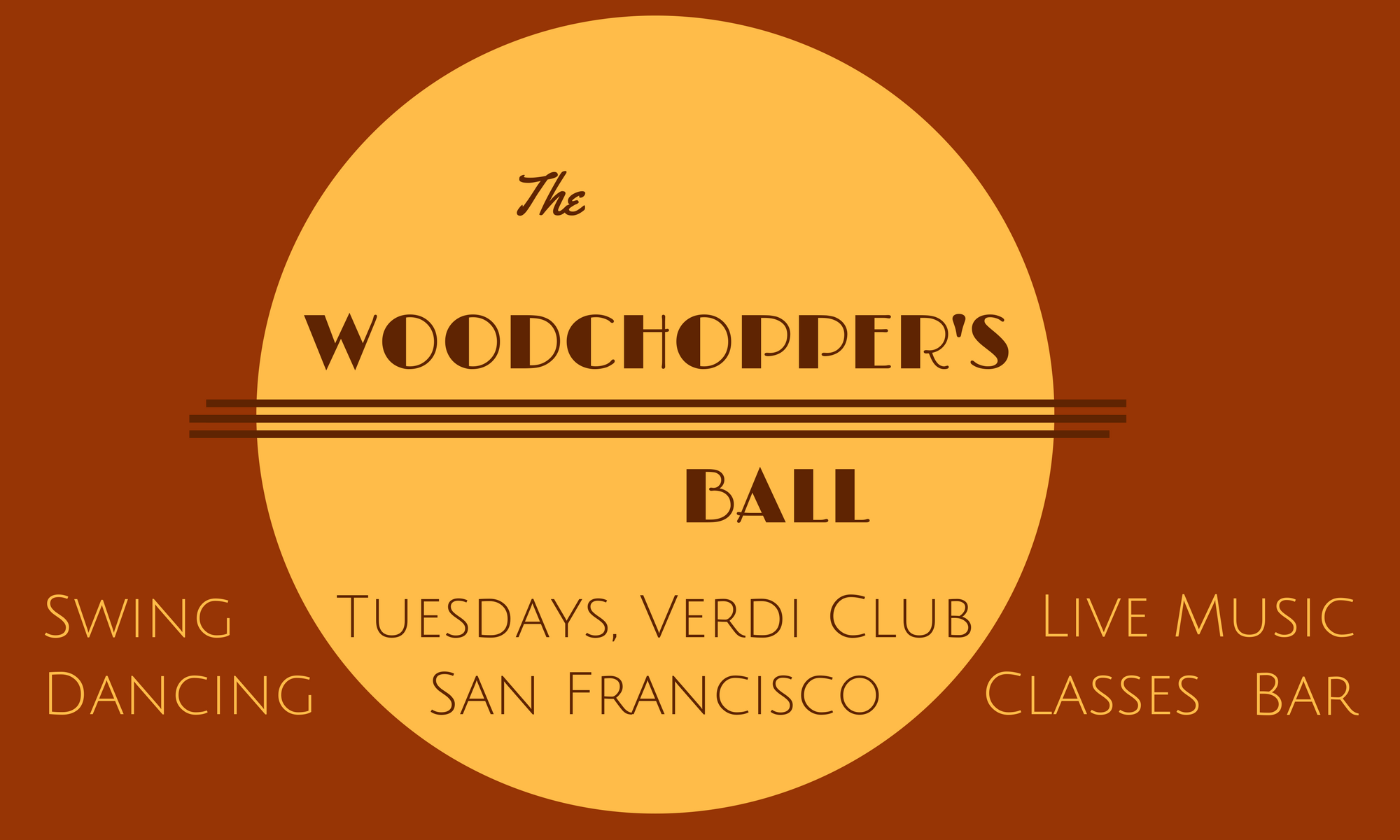 Date/Time
Tue Jul 16, 2019
7:00 pm - 11:30 pm
Location
The Verdi Club
Dance Style(s)
THIS WEEK'S BAND: Carl Sonny Leyland Trio
Influenced by boogie woogie greats Albert Ammons, Pete Johnson, and Meade "Lux" Lewis, piano virtuoso Carl Sonny Leyland's repertoire also includes ragtime, early jazz, blues, rock'n'roll, and western swing styles. While he possesses the necessary vocabulary to pay tribute to the greats of old, his playing displays an infectious spontaneity, allowing each performance to be an opportunity to say something new. The Carl Sonny Leyland Trio is filled out by trad jazz bassist Marty Eggers and the inventive and hard-swingin' Jeff Hamilton on drums. Don't miss this rare Bay Area appearance by one of today's finest boogie woogie piano players!
Facebook Event
7:00p - 8:00p: Int Lindy Hop, Beg Balboa monthly classes
7:30p - closing: Full Bar open (21+ only)
8:00p - 9:00p: Beg Lindy Hop, Int Balboa monthly classes
9:00p - 9:15p: Drop-in Basic Swing dance lesson
9:00p - 11:30p: Live Music Dance Party $75 ($65 adv) Full 4-Week Monthly Class Series + Dance Parties
$20 Single Monthly Class Drop-In + Dance Party
$35 Additional 4-Week Monthly Class Series + Dance Parties
$10 Live Music Dance Party only (incl Basic Swing dance lesson)
WOODCHOPPER'S BALL:
* LIVE MUSIC DANCE PARTY: 9:00-11:30pm, with a different band each week! Only $10 at the door, all ages. Includes a drop-in Basic Swing dance lesson (9:00-9:15pm), perfect for complete beginners (no partner required)!
* FULL BAR & LOUNGE (21+ only): 7:30pm-closing. Enjoy a classic cocktail in the swanky vintage bar and lounge!
* 2,500-SQ-FT DANCE FLOOR: Large, beautiful hardwood dance floor with plenty of room to swing out!
* LINDY HOP and BALBOA Beginning- and Intermediate-level monthly swing dance class series: 7:00-9:00pm. New class series generally start the first Tuesday of each month and meet for 4 weeks. Register online in advance (by the Monday before the first class) to save $10, or register at the door on the first day of class. Enrollment includes admission to the Dance Parties!
Event details last verified [lv_date]   [event_edit_link class="blue"]Edit this Event[/event_edit_link]