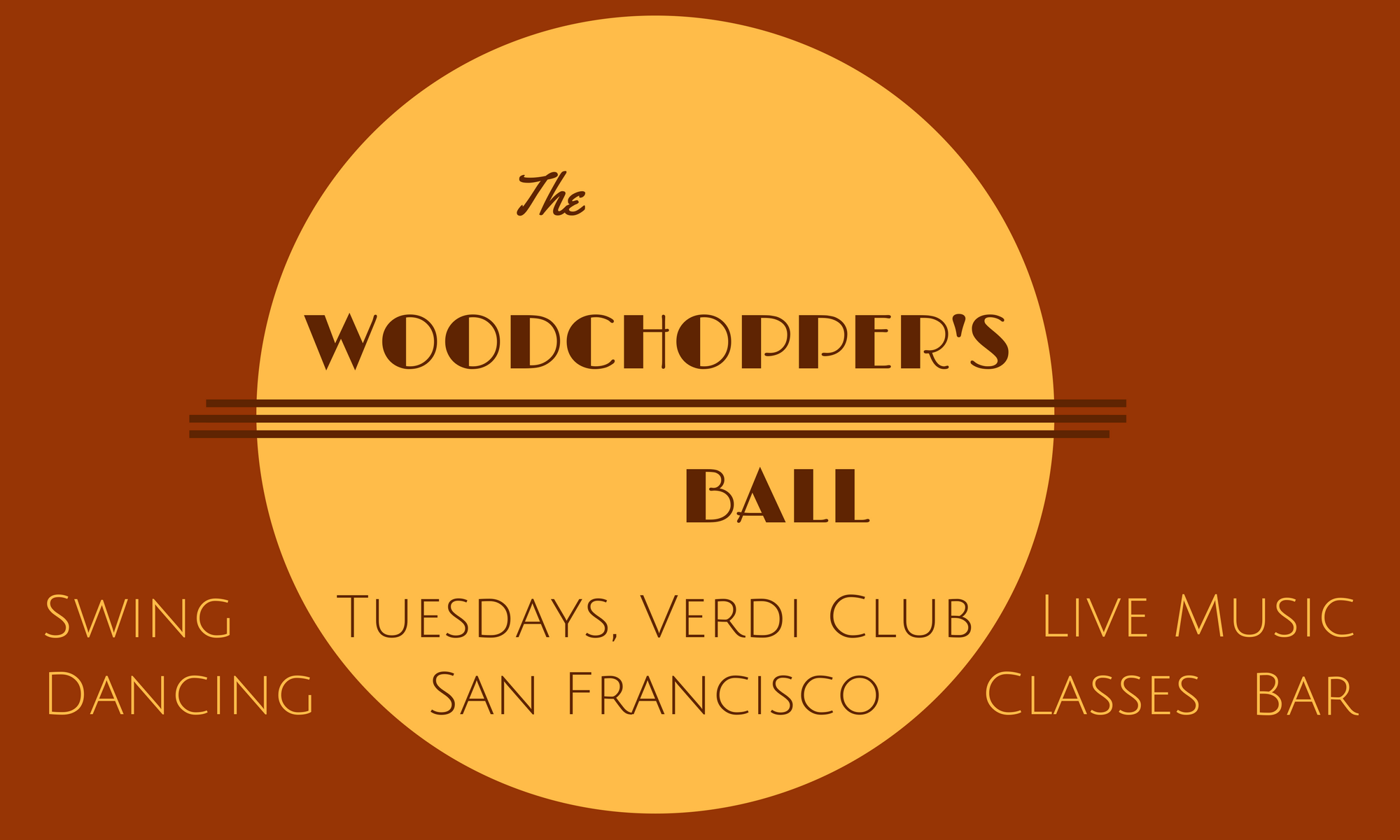 Date/Time
Tue Mar 27, 2018
7:00 pm
Location
The Verdi Club
Dance Style(s)
THIS WEEK'S BAND: Sam Rocha and his Cool Friends
Known for his innate musicality and rhythm and his inventive melodic solos, bassist Sam Rocha has quickly become a rising star in the Trad jazz and Gypsy swing circuits. Also fluent in classic jazz tuba, cornet, and guitar, this highly talented and sought-after musician has a knack for making any band he plays in sound better. He regularly plays with the Cottontails, the Hot Baked Goods, and Le Jazz Hot Quartet. For tonight's dance, Sam returns with his own band of swingin' musicians, especially chosen to keep you dancing all night!
Facebook Event
7:00p - 8:00p: Int Lindy Hop, Int Balboa monthly classes 7:30p - closing: Full Bar open (21+ only) 8:00p - 9:00p: Beg Lindy Hop, Beg Balboa monthly classes 9:00p - 9:15p: Drop-In Basic Swing Dance Lesson 9:00p - 11:30p: Live Music Dance Party $75 ($60 adv) Full 4-Week Monthly Class Series + Dance Parties $20 Single Monthly Class Drop-In + Dance Party $30 Additional Monthly Class Series + Dance Parties $10 Live Music Dance Party only (incl Basic Swing dance lesson)
The WOODCHOPPER'S BALL
* LIVE MUSIC DANCE PARTY, 9:00-11:30pm, with a different band each week! Only $10 at the door, all ages. Includes a drop-in Basic Swing dance lesson (9:00-9:15pm), perfect for complete beginners (no partner required)!
* FULL BAR & LOUNGE (21+ only), 7:30pm-closing. Enjoy a classic cocktail in the swanky, newly renovated lounge!
* 2,500-SQ-FT DANCE FLOOR: Large, beautiful hardwood dance floor with plenty of room to swing out!
* LINDY HOP and BALBOA monthly (March) swing dance class series conclude tonight, 7:00-9:00pm. Fun, friendly, and featuring some of San Francisco's most experienced swing dance instructors! New class series start Tuesday, April 3, and meet for 4 weeks. Register online in advance (by Monday, April 2) to save $15, or register at the door on the first day of class. Enrollment includes admission to the Dance Parties!
Event details last verified [lv_date]   [event_edit_link class="blue"]Edit this Event[/event_edit_link]