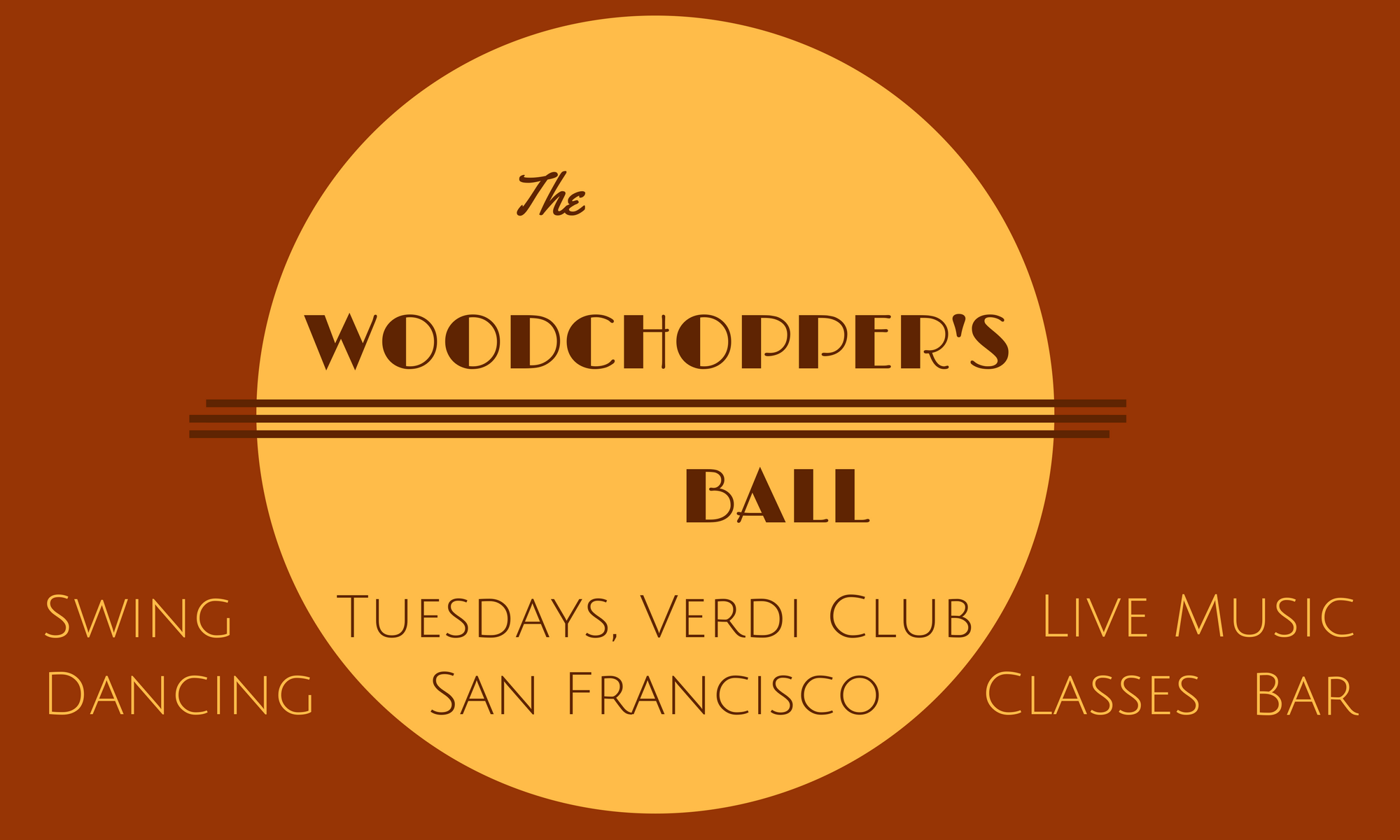 Date/Time
Tue Mar 20, 2018
7:00 pm
Location
The Verdi Club
Dance Style(s)
March 20: The Oaktown Strutters
The Oaktown Strutters
are one of the Bay Area's hottest new swing bands, with an upbeat style of syncopation and classic swing jazz repertoire aimed especially at swing dancers. Led by Richard Chon on violin and his warm baritone vocals, this band also features John Nichols, legendary local master of jazz and swing guitar, bassist Bing Nathan, laying down a solid, swinging groove, and drummer Bob Blankenship, one of the most artistic and musical drummers on the scene. These veteran musicians know exactly how to get a dance floor moving!
Facebook Event
7:00p - 8:00p: Int Lindy Hop, Int Balboa monthly classes 7:30p - closing: Full Bar open (21+ only) 8:00p - 9:00p: Beg Lindy Hop, Beg Balboa monthly classes 9:00p - 9:15p: Drop-In Basic Swing Dance Lesson 9:00p - 11:30p: Live Music Dance Party $75 ($60 adv) Full 4-Week Monthly Class Series + Dance Parties $20 Single Monthly Class Drop-In + Dance Party $30 Additional Monthly Class Series + Dance Parties $10 Live Music Dance Party only (incl Basic Swing dance lesson)
The WOODCHOPPER'S BALL
* LIVE MUSIC DANCE PARTY, 9:00-11:30pm, with a different band each week! Only $10 at the door, all ages. Includes a drop-in Basic Swing Dance lesson (9:00-9:15pm), perfect for complete beginners (no partner required)!
* 2,500-SQ-FT DANCE FLOOR: Large, beautiful hardwood dance floor with plenty of room to swing out!
* FULL BAR & LOUNGE (21+ only), 7:30pm-closing. Enjoy a classic cocktail in the swanky, newly renovated lounge!
* LINDY HOP and BALBOA Monthly Class Series: Intermediate 7:00-8:00pm, Beginning 8:00-9:00pm. New class series generally start the first Tuesday of each month and meet for 4 weeks. Register online in advance (by the Monday before the first class) to save $15, or register at the door on the first day of class. Enrollment includes admission to the Dance Parties!
Event details last verified [lv_date]   [event_edit_link class="blue"]Edit this Event[/event_edit_link]